Kier living have a numerous contemporary 2, 3 and 4 bedroom homes in four exciting developments around the Ocean City Plymouth. So go on Join the Kier way of living in Plymouth…. You know you want to.
If you want to know more about outdoor advertising In Devon and Cornwall or want to explore your options why not give Claire a Call on 01872 276 261 or jot her an email [email protected]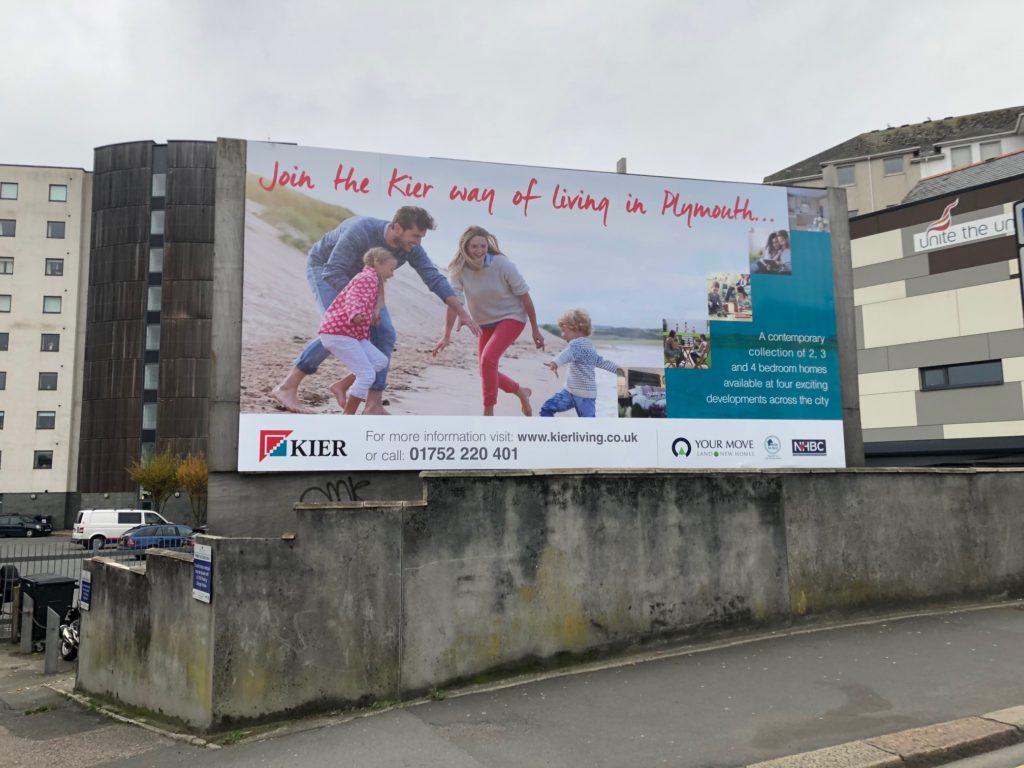 Kier Living take our Exeter Street Billboard in Plymouth.